zwischen körpern
An exhibition in the form of a book – from 15 March 2021 to 30 April 2021.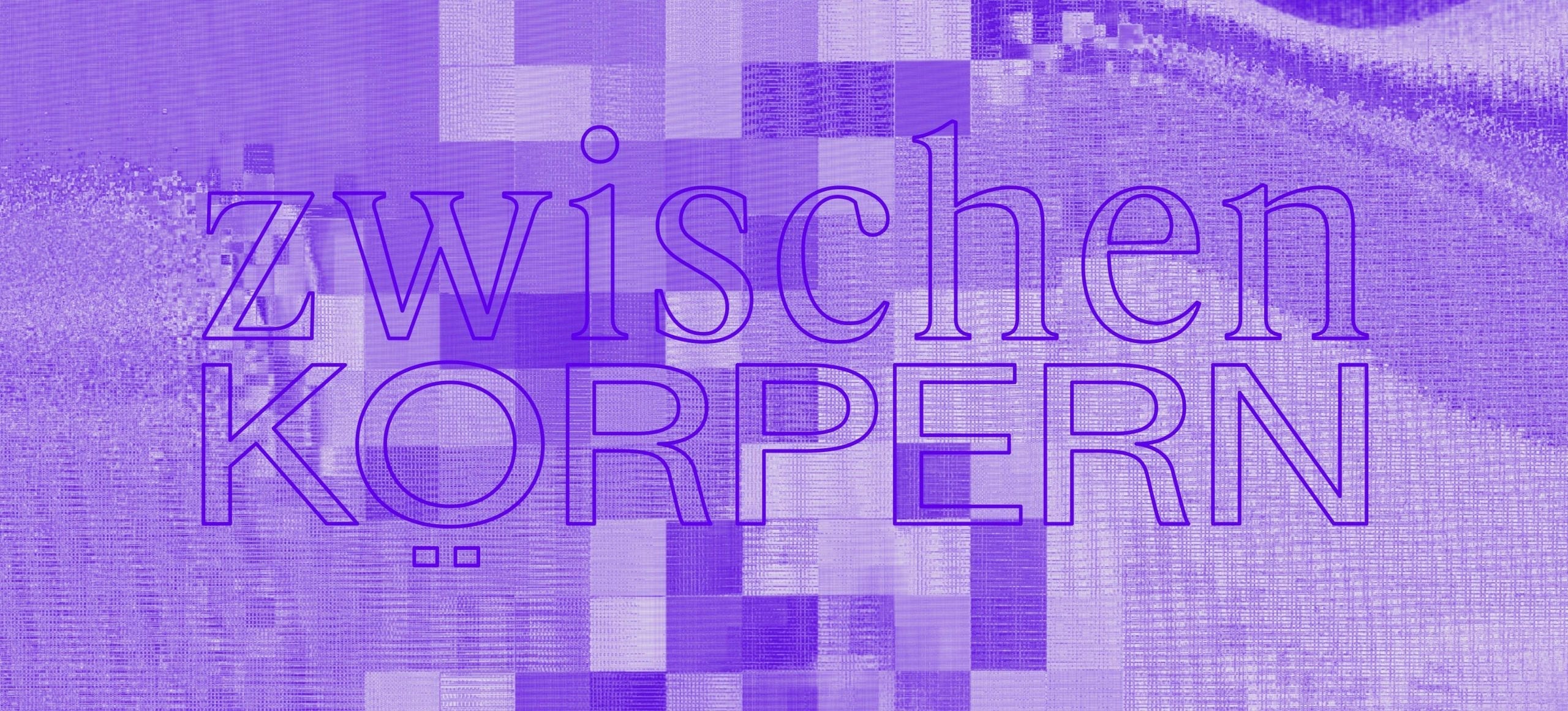 zwischen körpern negotiates the physical body as a starting and end point in which society is inscribed. In this project, various control mechanisms are examined, which affect diverse bodies in very different ways. The focus lays therfore on the impact and experience of control on the body: bodies are consciously or unconsciously modelled and through that controlled by historical and social circumstances.
The body is understood as a venue of political struggles. Thus emancipation strategies and self-empowerment processes have to play a key role whenever one is talking and examining bodily autonomy. zwischen körpern aks to what extent living flesh and new technologies are nowadays inevabitly interwoven – and what consequences has this for how we experience intimacy and social constraints? Eleven contemporary positions explore these complex dynamics through sculpture, installation, video, photography and performance. As the selection of artworks does, the book will reflect and critically question corporeality from a decolonial and intersectional-feminist perspective.
In the form of a publication, the exhibition can be experienced on paper even during the times of the pandemic. An additional digital programme will extend the experience of going through the exhibition, flipping through the pages, to its physical limits. For this, the Kleine Humboldt Galerie is cooperating with the K. Verlag and will allow the readers of the publication to become visitors.
The originally planned exhibition venue in the former, historic veterinary school, which is now the home of the Hermann von Helmholtz-Zentrum für Kulturtechnik, was of great importance for the conceptualisation for the curatorial project. The heart of the building, which was constructed by Carl Gotthard Langhans, is a domed auditorium with a platform through which animal carcasses were lifted. In the adjoining Gerlach Building, the former slaughterhouse, the animals' bodies were prepared for the veterinary lectures. The exhibition zwischen körpern was intended to make the Gerlachbau accessible to the general public for the first time.
Buy the catalogue from K. Verlag or read and download it online.
Program
From artist talk and workshop to podcast – find out our current events to the exhibition. Also, we would like to invite you to the launch of our book-as-exhibition!
25.03.2021 / 6–6.30 pm 
Datafiction – Online-Vortrag von Lotte Meret & Marco Buetikofer
Auf Englisch
17.04.2021 / 2–5 pm
Embodying Gaze: How to Embody your First-Person Perspective by Removing your Head?
Workshop mit Kirstin Burckhardt
Auf Englisch 
09.04.2021 / 7–8 pm
mEat me – Food for the Post- Anthropocene: on Body-Hacking and the De-centering of the Human as Material
Online-Vortrag von Theresa Schubert
Sign up for the programs of our exhibiton project zwischen körpern here.
Download leaflet
Artists
Kirstin Burckhardt
Marco Buetikofer
Carolina Caycedo
Stine Deja
Lotte Meret Effinger 
Ester Fleckner
Yngve Holen
Luisa Krautien
Michael Liani
Theresa Schubert
Zuzana Svatik
Published by
K. Verlag
(Anna-Sophie Springer)
Herzbergstraße 40–43
Haus 6/Werkstatt 4
D-10365 Berlin
Germany