The Kleine Humboldt Galerie (KHG) is a voluntary initiative for the conception and realisation of contemporary exhibitions at Humboldt-Universität zu Berlin. The project, which has existed in its current form since 2009, sees itself as a curatorial collective consisting of students from different universities, at the centre of which is the joint learning process with reference to socially relevant topics. The aim of the exhibitions resulting from this process is an experimental approach to the exhibition format, away from sales figures and quota pressure. The voluntary commitment aims, with equal emphasis, to create a free cultural offering that is accessible to all and equally polarising and inspiring.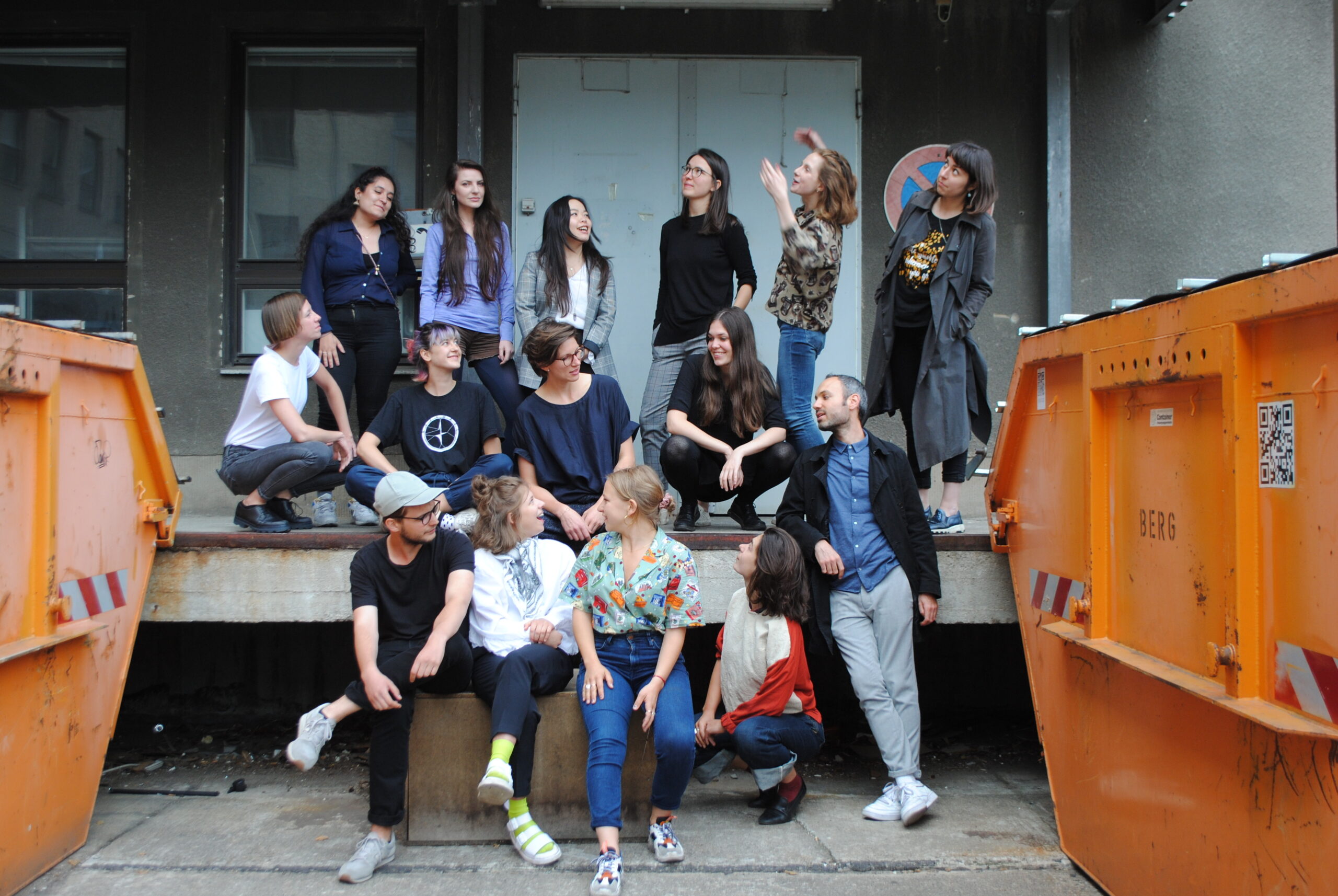 Team: Camilo Andres Castiblanco Bernal, Franziska Dommers, Katharina Faller, Lotta Feibicke, Nikolas Geier, Eileen Kesseler, Patricia Kühn, Anna Latzko, Monique Machicao, Sarah Marcinkowski, Melissa Pinar Tunc, Katharina Ripea, Evelyn Sutter, Yuanwen Zhong
Under the direction of: Nicole Wittmann
Web administration: re:plug+[] Karsten Asshauer
Simple language, alternative titles: Jonas Opitz
Former members: Jasmeen Adeoshun, Jakob Bauer, Conny Becker, Marina Beeck, Sophie Bunge, Lee Chichester, Merle Dammhayn, Marie Egger, Rieke Ernst, Hanna Fiegenbaum, Lisa Füssel, Clara Gehlen, Eva Graf, Marie Greggers, Jana Haeckel, Tereza Havlíková, Susi Hinz, Anna Leonie Hofmann, Viktor Hömpler, Benedek Hrutka, Johanna Hutmacher, Aleksandra Ianchenko, Rebecca John, Mette Kleinsteuber, Julia Kochanek, Polina Kokotov, Maya Komarnicki, Elia Kragerud, Natalya Kreminchutsky, Annette Kranen, Tomke-Malin Krohne, Franziska Knoll, Elke Kühn, Judith Lau, Veronica Leali, Uria Man, Yasmin Meinicke, Milena Mercer, Julia Modes, Luise Moerke, Thao Thanh Nguyen, Niklas Obermann, Sebastian Peter, Boris Pofalla, Stefanie Proksch, Gregor Quack, Nuria Röder, Nuno Rocha, Elena Sánchez, Agnesa Schmudke, Rahel Schrohe, Max Seemann, Monika Simm, Vanja Sisek, Liz Stumpf, Johanna Swarzynska, Alina Topf, Celine Van De Velde, Anna Wiese, Antonia Wolff, Lotte Wilhelm, Karoline Winter and Katrin Zellmer.