KONTINUUM
something between Archive and Project Space. 01.05.2020 - 29.09.2020 World Wide Web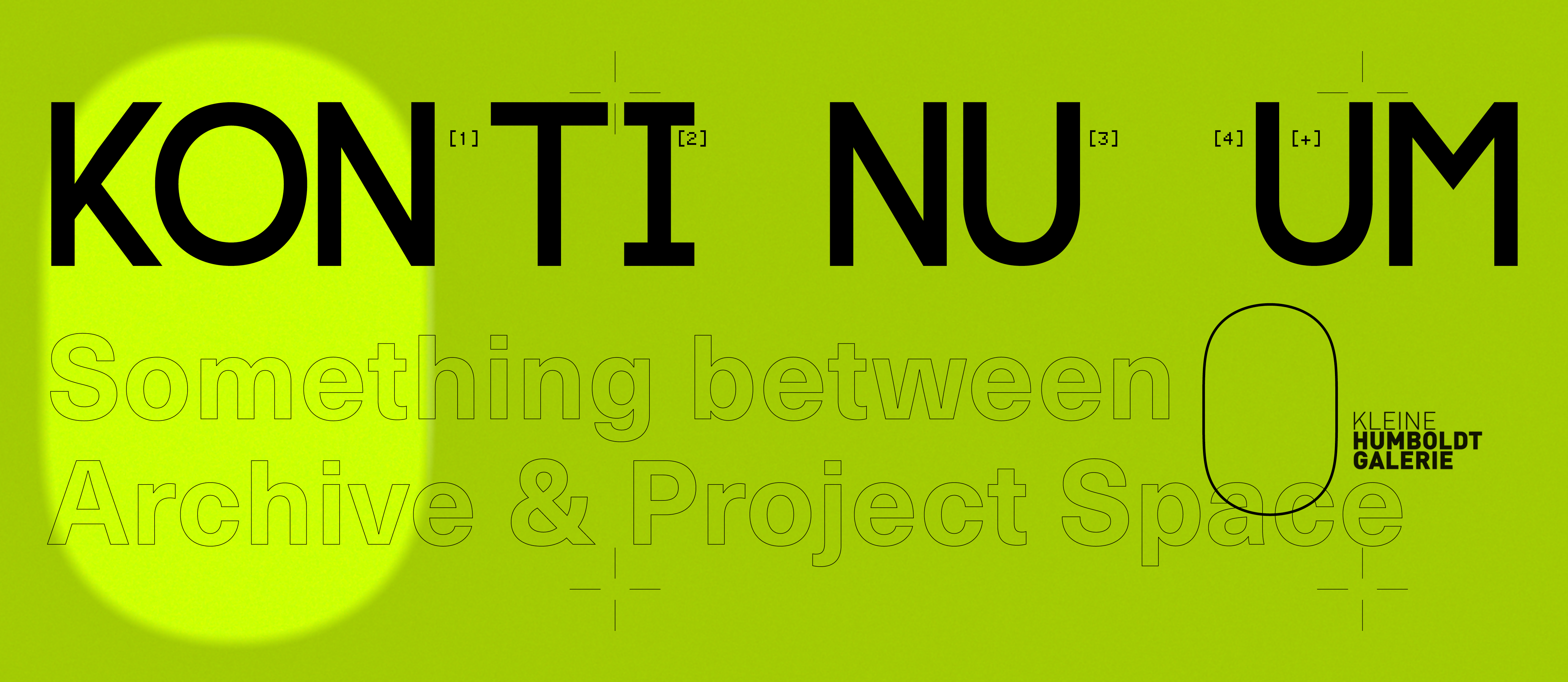 KONTINUUM can be visited here in the internet archive.
"KONTINUUM – something between Archive and Project space" originated as a project in March of this year, when the pandemic intruded into our everyday lives, brought plans to a standstill and forced us to rethink worldwide. In these unpredictable times, which made physical events impossible, we as a curatorial collective decided to create a virtual space which was to grow organically over the coming months. In five intervals oriented around the months of May, June, July, August, and September, an interplay of various artistic positions dealing with isolation, pandemic, and digitalization unfolded on a special website, which went online in May 2020.
Whether photographs and performances, workshops or virtual reading groups – individuals and collectives enlivened KONTINUUM and made it a polyphonic project that connected people across several continents and responded to this global crisis with creativity and empathy.
We understood the platform as decidedly open and didn't want to intervene strongly curatorially, thus we were open for submissions and launched two open calls. At the end of our project, we look back on 39 exciting contributions and collaborations that will remain online until May 2021 and we thank all participants!
Artists
Friedrich Andreoni
Gin Bahc
Hannah Bates
Lucy Beall
Anna Bochkova
Kirstin Burckhardt
Isabelle Constant
Brad Downey
Stas Ginzburg
Sofia Haines
Charlotte Hansel
Katja Heinemann
Dasha Ilina
Torben Jost
Stefan Klein
Barbara Knezevic
Lemonella
Inna Levinson
Darja Linder
Yaron Maïm
Lilian Mauthofer
Migrant Bird Space
Cynthia Montier
Bubu Mosiashvili
George Nebieridze
OurBodyCollective
Plastique Fantastique
raus project
Alice Rekab
Daniela Rivera
Yuya Suzuki
Mathieu Tremblin
Apostolos Tsolakidis
Fred Unruh
Mirce Velarde-Liljehult
Pengpeng Wang
Robert Wilde
You open a Box…
yours, an open letter project
Sandra Zanetti
Team
Camilo Castiblanco, Lotta Feibicke, Max Hausmann, Eileen Kesseler, Anna Lasko, Monique Machicao y Premier Ferrufino, Sarah Marcinkowski, Katharina Ripea, Evelyn Sutter, Melissa Tunc, Nicole Wittmann